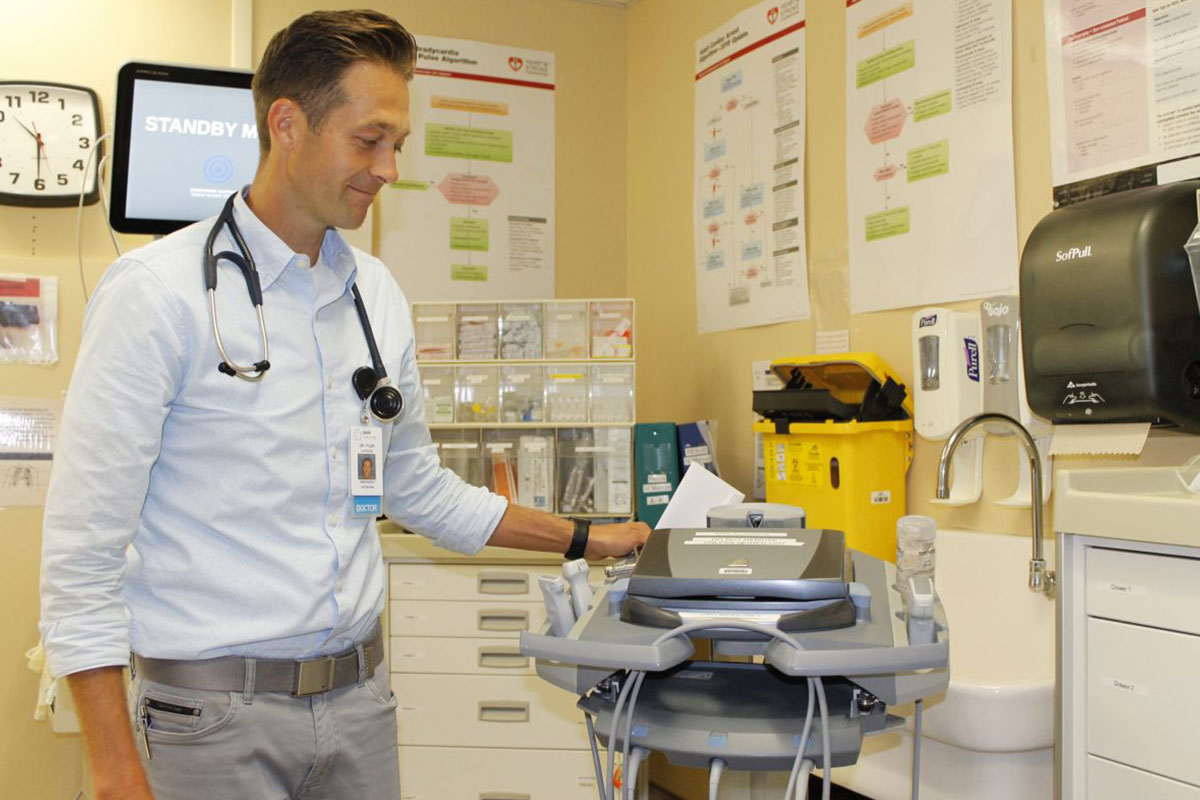 "Ultrasound use has become the standard of care in emergency and urgent care practice. For many physicians, this form of technology acts as a key vital sign that helps guide patient care. Without it, physicians would be working blindly in many circumstances, something that just shouldn't happen in our day and age." Dr. Tyler Laycock, Concordia Urgent Care
Concordia's Urgent Care serves 85-110 walk-in patients per day. Over 4,000 family medical inpatients may require assessment for medical emergencies on a 24-hour basis per year.
Furthermore, as an Orthopedic Centre of Excellence with over 1,500 elective and trauma orthopedic surgeries and an additional 300 spine and plastic surgeries, it is imperative that the expert-trained emergency physicians in our Urgent Care Department have access to standard quality diagnostic equipment. This is why we need your help.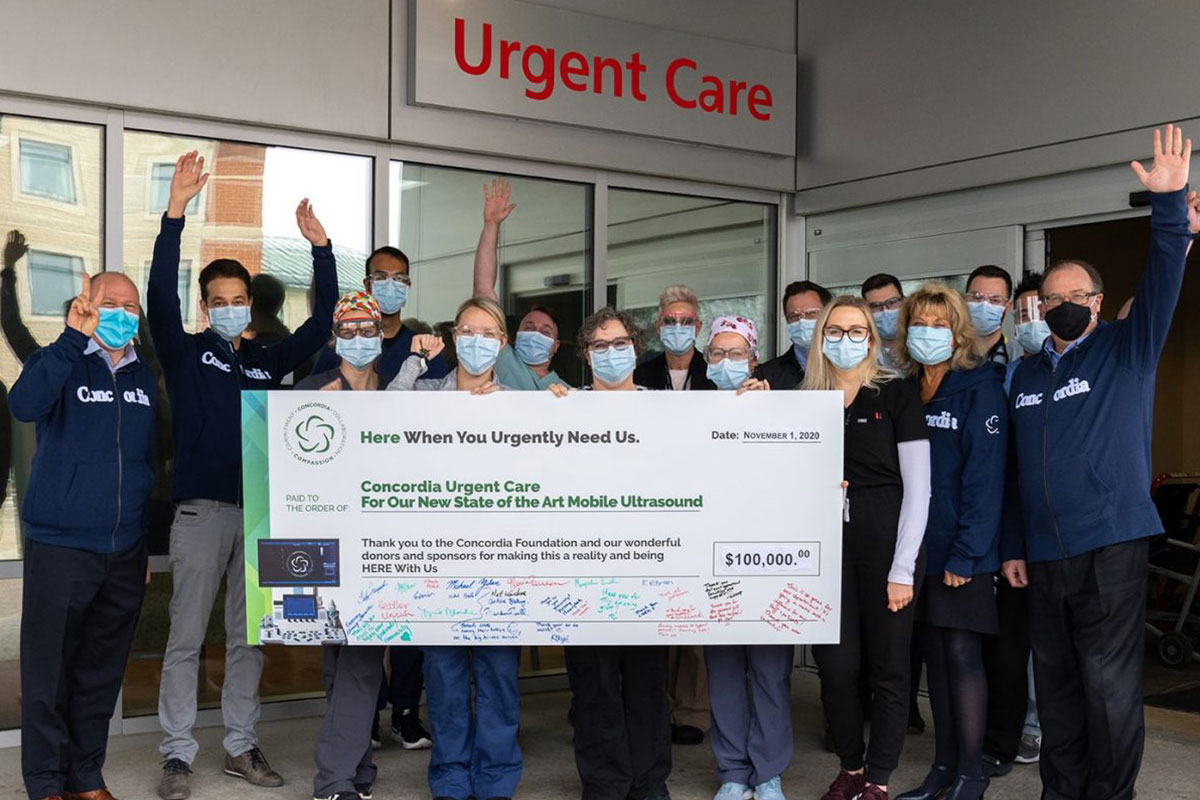 Thank you from Concordia Urgent Care to Donors, Community Members, and The Concordia Foundation!
Dr. Tyler Laycock (L), Director of Concordia Urgent Care with Dr. Peter Kuegle (R), Medical Director, Concordia Hospital, celebrate with us to thank our donors and the Concordia Foundation for reaching our goal to purchase this equipment. The team at Concordia Urgent Care serves over 110 patients a day as well as up to 20 ambulances.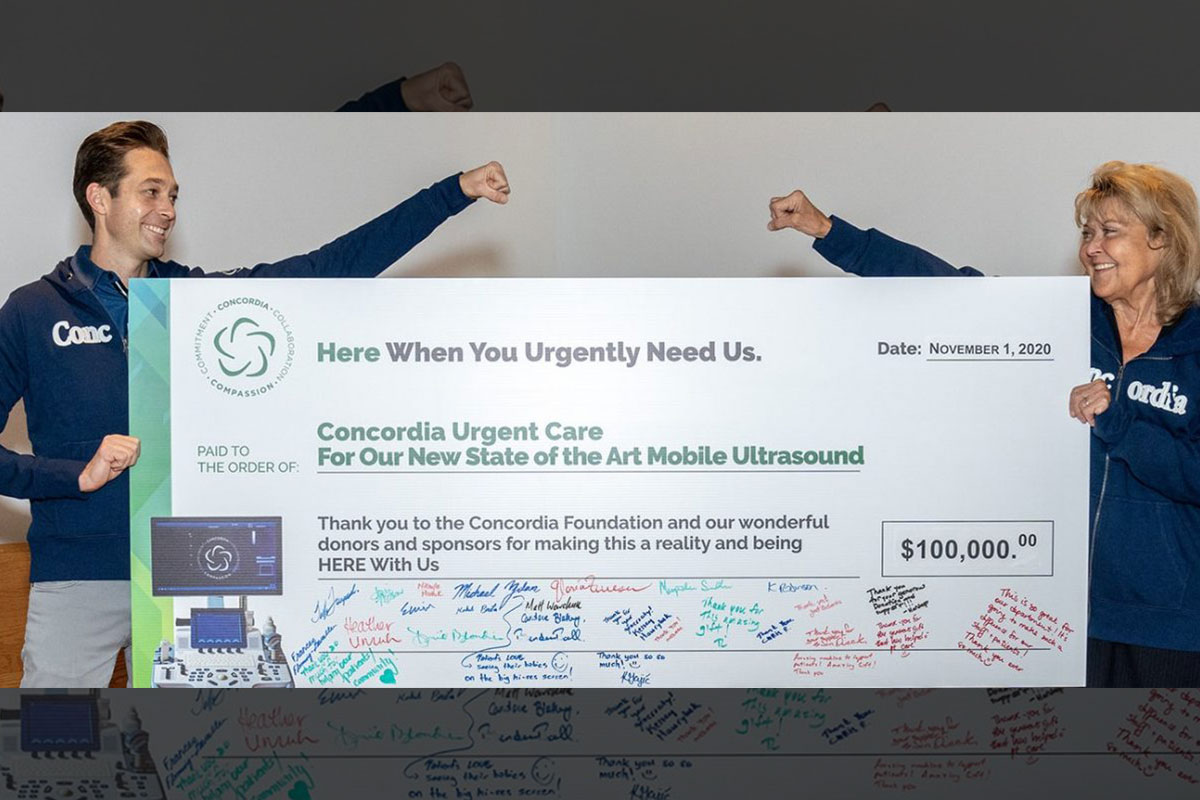 Thank you to everyone who supported the success of this campaign. We have been able to purchase this state-of-the-art mobile ultrasound unit for Concordia Urgent Care.
Campaign for Concordia Urgent Care's Ultrasound 2020 and Education Fund
---
Dr. Tyler Laycock, Director of Concordia Urgent Care, and Valerie Wiebe, President and COO, Concordia Hospital, celebrate the purchase of this critical medical equipment.