"Ultrasound use has become the standard of care in emergency and urgent care practice. For many physicians, this form of technology acts as a key vital sign that helps guide patient care. Without it, physicians would be working blindly in many circumstances, something that just shouldn't happen in our day and age." Dr. Tyler Laycock, Concordia Urgent Care
Concordia's Urgent Care serves 85-110 walk-in patients per day. Over 4,000 family medical inpatients may require assessment for medical emergencies on a 24-hour basis per year.
Furthermore, as an Orthopedic Centre of Excellence with over 1,500 elective and trauma orthopedic surgeries and an additional 300 spine and plastic surgeries, it is imperative that the expert-trained emergency physicians in our Urgent Care Department have access to standard quality diagnostic equipment. This is why we need your help.
"Over the last ten years, I have witnessed bedside ultrasound firmly solidify its place in the standard of acute care medicine. And for good reason, as it serves many varied and essential roles," explains our Urgent Care team.
A sonogram ultrasound allows us to see inside a patient's body. The high-definition images we acquire will help us understand the nature of a patient's symptoms. This also provides vital information, which can help us guide treatment. Ultrasound technology is a critical cornerstone of medicine and patient care.
A portable sonogram would result in our Urgent Care physicians being able to make a decision about a patient's diagnosis and begin treatment immediately. This saves lives.
Ultrasound testing is relatively simple, non-invasive, and radiation-free. As a result, it's one of the most commonly used forms of medical imaging in hospitals. The images provide physicians with a wealth of information, including the structure and composition of internal organs, tissues, and vessels.
Ultrasound is performed on every type of patient, in every area of care. Modern healthcare wouldn't exist today without innovations in ultrasound technology.
In the last decade, advancements have made ultrasound imaging faster, more detailed, and more precise.
Sonogram machines have also become smaller and portable, meaning that ultrasounds can be used at a patient's bedside.
This allows the care teams to gather the information they need to provide the best care while minimizing patient discomfort and the need for other more costly, time-consuming tests.
With a faster diagnosis, faster treatment can occur.
Dr. Blondin explains, that he uses it to evaluate the heart and lungs of all patients with chest pain or shortness of breath and the abdominal aorta of all patients with abdominal pain. This exercise alone has helped to immediately diagnose pericardial effusions and abdominal aortic aneurysms that are otherwise very dangerous and difficult to appreciate.
"In my practice alone this has literally saved the lives of a number of my Concordia Hospital patients as I was able to refer them for emergency surgery or other time-sensitive interventions without any additional delay." -Dr. David Blondin, Emergency Physician, Concordia Urgent Care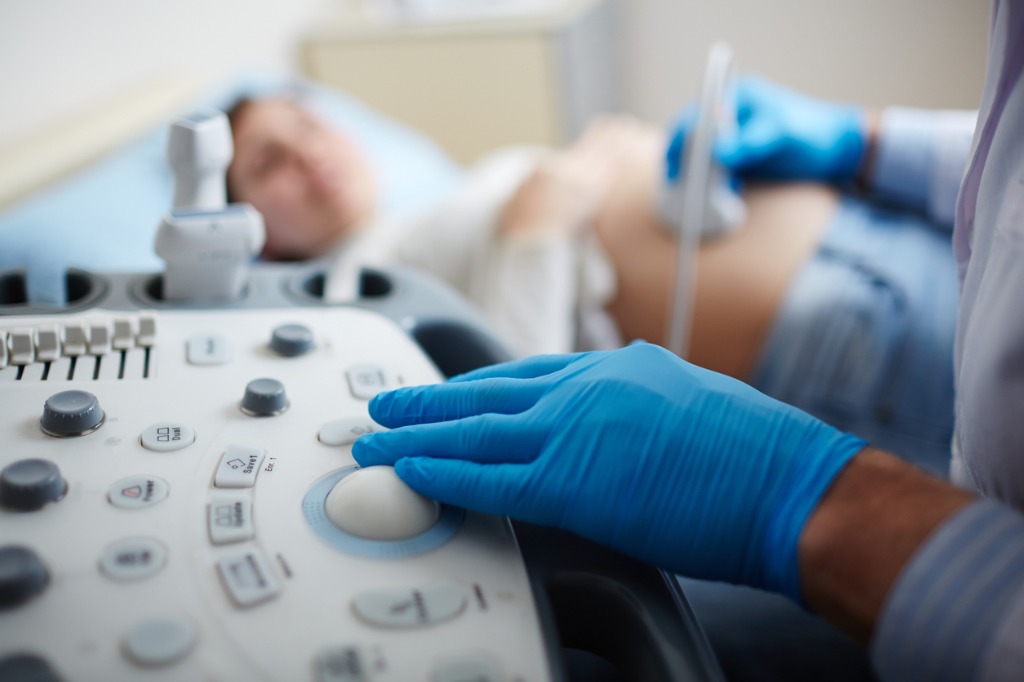 Sonogram Ultrasound helps reduce the risk of complications when performing serious procedures and helps improve diagnostic sophistication by differentiating and properly treating complicated medical cases.
Here. When You Urgently Need Us.
The Concordia Foundation was able to grant a state-of-the-art mobile Ultrasound unit for diagnostic imaging in Concordia's Urgent Care Unit. We were able to meet our goal to purchase this equipment, additional attachments and training thanks to the generosity of our donors in 2020-2021.
Thank you !
Contributions to the campaign can be made by donating online or by calling 204-661-7443 or mailing a donation to the Concordia Foundation. 1095 Concordia Avenue, Winnipeg, MB R2K 3S8
To make a donation of Securities which is available either via your broker or self-directed, please click here.